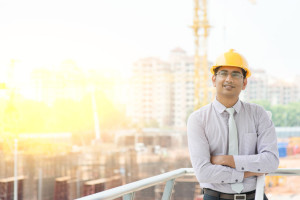 Being a successful contractor is not an easy task, especially considering the mitigating factors in today's construction industry, including a labor shortage of skilled employees, long days, and hazardous working conditions. Construction is a dirty job, and not everyone is willing to take it on.
However, there are a select few who seem to have found the right formula to make a successful contracting business. These contractors all seem to share a few common traits.
An attitude of leadership
An effective leader is always learning, changing and adapting. What worked to keep a contracting business successful 10 years ago may not be effective today. This means staying on top of industry trends and learning how to give customers the best product possible while remaining profitable.
Effective leaders are accessible to their employees and never forget exactly what it's like to be on the frontline doing the job. They will be right by the employee's side lending a hand and offering insight on how to best perform construction tasks skillfully and efficiently.
Retaining the best employees
Most employees just want to be appreciated for their contributions and to receive a fair wage for the work they do. Effective hiring is a long-term process which begins with seeking out employees who bring skill and value to the construction firm. However, it's not just about finding the right employees—you also must know how to keep them.
Great bosses let employees contribute their talents to project planning and executing that plan professionally and efficiently. Employees that feel valued are more satisfied. A satisfied employee will be more likely to stay and less likely to want to search for another job.
Effective risk management
Construction is not only a dirty job, it can also be dangerous. Accidents can happen and when they do, the contractor must have an effective plan to correct any risk management concerns. A number one priority should always be employee safety. Employees should be trained on construction site safety practices from day one.
Other risk management factors on construction jobsites include ineffective relationships with suppliers and subcontractors, unexpected increases in construction material costs, and problems with poorly written contracts, just to name a few.
Do you have contractor clients? Part of their success depends on finding the right insurance to adequately cover liability risks. Contact us to learn more about insurance solutions to keep contractors' risks protected.