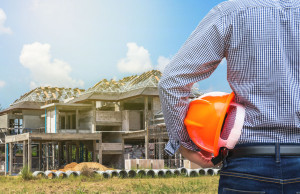 Construction project managers are often hard-pressed to complete their projects in the timeliest and most cost-efficient manner. They often make the most of limited resources and work long days to ensure they meet deadlines. Here are three great apps that were originally featured on Merchant Maverick to help keep projects running smoothly from start to finish.
Monday.com is an app that helps teams manage and organize their work schedules. There are customizable templates available for team projects and managers can collaborate and store in one place all their conversations, files, spreadsheets, checklists and more. Managers can track progress of projects underway and assign tasks to team members to make sure the job gets completed on time. The app is available for download on PCs and mobile devices. Four different plans are available: basic $39 monthly; standard $49 monthly; pro $79 monthly and the enterprise plan. Customers must contact the company directly for pricing on the enterprise plan.
CoConstruct offers a custom-built app for construction managers. It is a very comprehensive project management tool and offers features that help construction managers with estimates, bidding, tracking orders/expenses, lead management, schedule coordination, file sharing, accounting, to-do lists, timesheet management, budgeting, activity logs, invoicing and more. No pricing plans are listed on the website, so customers must contact the company directly for pricing. Plans start at $99 per month.
Buildertrend is a construction project management app available to users in more than 40 countries. It has features that help with commercial construction projects and residential construction including remodeling projects. The app features four categories: project management, financial tools, customer management and the pre-sales process. Videos are available on the website to explain how each feature works. The app is cloud-based so files are available no matter where you may be. Pricing plans for Buildertrend start at $99 per month.
C & S Specialty Underwriters knows construction project management is a tough job. We want to give your contractor clients one less thing to worry about by providing comprehensive liability insurance protection. Contact us to discuss coverage options for your clients.