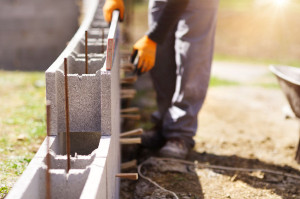 At C&S Specialty Underwriters, providing top-notch insurance solutions and customer service is our passion. Whether you represent a carrier looking for a program manager with specialized underwriting expertise or are a wholesale broker looking for an underwriting company that delivers the very best service, you are in capable hands with C&S Specialty Underwriters.
We know that the customer experience is critical. The team at C&S has a strong underwriting background and works hard to make our customers' experiences with us fast and easy. We offer:
Contractors Pollution Liability or CPL, is designed to protect Artisan, Trade, Environmental and General Contractors from third party claims because of a "pollution incident".
Environmental Package policy offers Commercial General Liability plus Contractors Pollution Liability to environmental contractors, Commercial General Liability and Professional Liability for environmental consultants, and monoline Contractor's Pollution Liability for non-environmental contractors.
Our Construction General Liability package policy is offered to both commercial and residential general and trade/artisan contractors. Contractors pollution coverage is available on an occurrence or claims made basis. As part of our standard coverage package, we offer blanket (where required by written contract) additional insured, primary/non-contributory and waiver of subrogation endorsements.
Our Fire & Water Restoration Contractors Package policy includes Commercial General Liability, Contractor's Pollution Liability, Professional Liability and Mold Coverage. It's tailor-made for the fire and water restoration industry and approved by all Fire & Water Restoration Contractors Franchisors, service providers and third-party administrators.
We know that contractors and consultants have choices when it comes to insurance. At C&S, we believe that in order for us to succeed, we need a strong team of people who are not only skilled and disciplined at underwriting but are also focused on putting their broker partners first.
We've invested heavily in a state-of-the-art underwriting system that allows us to provide quotes to our broker partners within 24 hours, seamlessly create binders, issue policies, and process endorsements. We do all this while providing transparency and visibility of our process to our carrier partners, ensuring that we maintain not only our underwriting integrity but their trust as well. Get to know more about us on our website: https://csunderwriters.com/