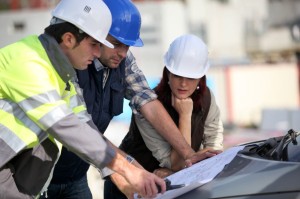 The construction industry has seen market ups and downs as it faces many challenges, including a shortage of workers. Personal referrals are great, but referrals alone may not generate the business needed to remain profitable. This is where a well-executed marketing plan may be the tool needed to generate new business.
A construction marketing plan can help contractors stay a step ahead of the competition and create public awareness. Ready to get started?
#1 Define goals
What are the goals for your marketing agenda? Is the objective to simply generate new business, or is your company trying to expand into new territory? Maybe the goal is to develop a stronger brand identity. Perhaps hiring additional skilled workers is a priority. Clearly defined, measurable goals are necessary in developing a successful marketing strategy.
#2 SWOT analysis
A SWOT analysis is a marketing tool used by businesses to determine where a company's strengths and weaknesses lie. SWOT is an acronym for strengths, weaknesses, opportunities and threats. The information generated by a SWOT analysis gives important industry market information and shows a company how it compares with other businesses in the same industry.
#3 Know your target audience
Half of the battle is won if a contractor knows who might be most receptive to their pitch. Who is the target customer? Demographic research will help identify key factors about the target customer including age, gender, location, income and profession.
#4 Competition research
No marketing plan is complete without researching the competition. Who are your top competitors? What are they doing that works or doesn't work? A contractor can gain important insight into what customers want by studying similar businesses in the area.
Do you have construction contractor clients? C & S Specialty Underwriters understands the risks contractors face and has insurance solutions to fit. Contact us for more information.