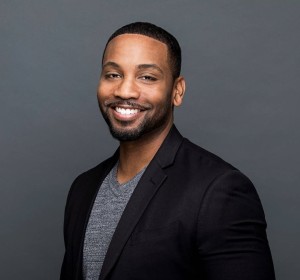 2019 was an exciting year for C&S Specialty Underwriters; it was also a year that presented a number of challenges and opportunities.
We were able to end the year with more than $31 million in Gross Written Premium! A strong accomplishment having started our Construction & Environmental program just 3 years ago. Our underwriting results are strong and continue to be in line with expectations for our carrier partner. We were able to develop a new company website and establish a strong social media presence giving our customers, partners and employees a platform to stay connected to what's going on with C&S. We made additions to staff and investments in our infrastructure to continue to provide the quality service our customers have come to expect from us.
C&S remains committed to a limited distribution model and we are very thankful to you, our wholesale broker partners who have supported us for the past several years. As I mentioned above, 2019 also presented a number of challenges and opportunities. One of those challenges is navigating what seems to be a certainly hardening market (While dealing with pockets of the market that remain relatively soft). Additionally, one of the lessons from this challenge has been frequent and continuous communication is critical regarding underwriting changes and pricing changes so that we can help you be prepared and equipped to secure and protect your renewals and new business. To that end, we are encouraging our underwriters to reach out to you early regarding any pricing or terms changes. Also being proactive in providing options to make your sales process easier with your agents.
I'm excited about 2020! We are better positioned than ever to take advantage of the opportunities we see. Specifically, we see opportunities in 3 areas that present significant potential. First, there are heroic efforts to rebuild and restore what was damaged or lost from the wild fires out west. Fire Water Restoration contractors and Mold remediation risks are segments that C&S specializes in. We provide some of the best coverage terms and pricing as well as underwriting expertise in this area. Second, while you may know us best for West Coast Construction; we also see a tremendous opportunity to grow our Construction product outside of California in places like Texas, Florida, Pennsylvania and the Carolinas. Finally, the Environmental market in general and specifically risk that require Contractors Pollution Liability due to contractual requirements presents a good way to round out your coverage offerings to your agents.
I'm proud of what we've accomplished, I'm confident in our brokers, partners and team and I'm optimistic about the future! Thanks again for being a valued part of C&S Specialty Underwriters.
Thanks,
Preston Starr
Managing Executive