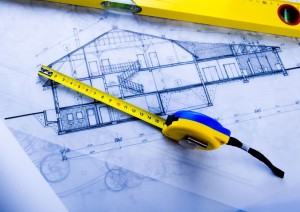 If you own a contracting business, you're at risk for lawsuits. That's why we offer a Construction General Liability insurance program for general and trade/artisan contractors. The coverage, designed for work on both residential and commercial projects, offers an important layer of protection for smaller contracting businesses. Our focus is on protecting a wide variety of contractors who work on both homes and businesses.
Operating without the right amount and type of insurance coverage is risky given the large number of things that can go wrong on any type of construction site or project. Liability coverage that fits your work is a must. At C&S Specialty Underwriters, we have coverage options for commercial and residential General Contractors; Solar Contractors; Electrical Contractors; Plumbing Contractors; HVAC Contractors; Door & Window Contractors; Driveway, Parking Area and Sidewalk Contractors; Masonry Contractors; those working in Concrete Construction and a number of others. We have minimum premiums beginning at $2,000 and deductibles as low as $1,000.
Coverage enhancements:
• ISO Commercial General Liability (CGL) base form
• Punitive damages when insurable by law
• Defense costs in addition to limits
• Blanket additional insureds
• Blanket Primary/non-contributory and waiver of subrogation
• Per project aggregate limits available
• Non-owned Disposal Site coverage
• Transportation Pollution Liability coverage
Our Construction General Liability coverage is available in all U.S. states except New York, Colorado, and Nevada. Contractor's pollution coverage is available on an occurrence or claims made basis. As part of our standard coverage package, we offer blanket (where required by written contract) additional insured, primary/non-contributory and waiver of subrogation endorsements. Primary limits up to $2 million per occurrence and $2 million aggregate are available on "A" XV AmBest Rated carrier.
The team at C&S has a strong underwriting background and incredible commitment to providing the highest level of customer service. Our vision is to be a leading provider of a diversified portfolio of specialty insurance products to select agent, broker and carrier partners with a focus on technology to deliver those products. We work hard to provide a superior customer experience to our agents and brokers through a foundation of sound underwriting and operating practices.

If you represent a carrier looking for a program manager with specialized underwriting expertise or a wholesale broker looking for an underwriting company that delivers an unparalleled customer experience, we can help. Let's talk! Give us a call today to learn more about us and our coverage options: (404) 227-3535.