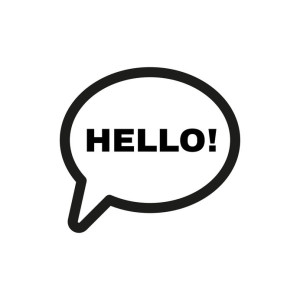 It's no secret that the world looks a lot different than it did a year ago. The pandemic has turned many industries on their head. Chances are, you've been so busy coping with all the changes that the COVID-19 outbreak has presented that you've neglected your relationship with your customer base a bit. Don't worry, though, here are some simple steps you can take to reconnect with your agency's customers.
1. Use email to your advantage.
E-mail your customers to let them know you're here for them and, given where we're at in the outbreak, how they can do business with you. List your office hours and your phone number. Encourage your customers to reach out to you and if needed, to schedule an insurance checkup if they have any questions or concerns. Try to make your customer outreach as personalized as possible. Sending a personalized message helps drive engagement. No one wants to feel like a number, especially during a global pandemic.
2. Make it easy to connect with you.
Do you have specific office hours for those customers who want to come in to see you? Do you prefer your customers walk in your door (with a mask on, of course) or should they call first from the parking lot? What is the best way for your customers to address an urgent concern? Spelling out how and when customers can reach out to you is vital.
Speaking of connecting, there's a large and growing demographic out there who prefers to communicate electronically rather than picking up the phone or stopping by your office. Are you providing satisfying and effective ways for those customers to reach out to you? Make it easy for all of your customers to reach out to you in whichever way they feel most comfortable.
3. Support your local community.
The pandemic is still weighing on the most vulnerable in our society. If you're able to contribute, you might consider making a monetary donation to your local food bank, homeless shelter or social service organization. If your budget doesn't allow for financial support, there are other ways to make an impact. For example, you could promote a charity on your social channels and/or volunteer your time. Customers are more socially conscious now more than ever, so any effort you make to help will likely be well received.
4. Listen to customer feedback.
Customers' needs and wants have likely evolved over the last year. And if your agency isn't providing what they need, they may well go elsewhere at their first opportunity. Surveys have shown that customers who haven't been contacted or checked in on during the pandemic are significantly less satisfied than those who had a business touch base with them.
Now's a great time to survey your customers to see what you're doing right and discover areas in which you might improve to enhance your agency's customer experience going forward.